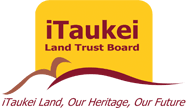 TLTB North Western Region
Senior Legal Officer
---
Job Description
The Senior Legal Officer is responsible for providing counsel on legal proceedings conducted by TLTB, relevant legal aspects of government and union relationships, and on other areas of corporate legal advice as required by circumstances.
Outcomes

Organisational Stakeholders
1. Outcome
The Senior Legal Officer is responsible for the following outcomes:
1. Legal Advice
• Accurate and timely legal advice to line management on legal issues of concern in their area - credit, insurance and property, employee relations, public relations and other areas of corporate business.
• Timely and robust counsel to management on government relations, labour negotiations and the implications of impending legislative changes.

2. Litigation
• Competent carriage of all cases before all Courts
• Active participation in government and industry hearings communicated in a timely fashion to relevant officers.

3. Compliance
• 100% complyiance with all legal and ethical standards.

4. Risk Management
• All legal risks to TLTB identified, monitored and reported
• Change management policies facilitated.

5. Team Work
• Excellent and effective teamwork including sharing of information, proposing improvements and efficient work practices
• Legal department functions are carried out efficiently and effectively

6. Supervision
• Subordinates work is of high quality through effective supervision
• Other staff members trained in relevent knowledge and skills gained from specialsed training sessions

7. Continuous learning and development of own skills and knowledge base is ensured.

8. Demonstrate TLTB image and value standards at all times:
• Integrity of information maintained
• Confidentiality of information ensured
• Professional and ethical work standards sustained.
Responsibilities - Critical Competencies
Competence
Description
Business
Business Performance
Manage the performance of the organisation.
Information Analysis
Make informed decisions by collecting and interpreting data and information
Documentation
Communicate using formal business writing.
Customer
Quality Focus
Deliver quality.
Organisational Values
Display the organisation's image and value standards.
Social and Cultural Awareness
Respond respectfully and effectively to people of different cultural and social backgrounds.
People
Problem Solving
Develop practical solutions to a situation.
Negotiation
Reach agreement through discussion and compromise.
Self-Management
Manage your priorities and objectives efficiently and effectively
Professional
Technical Strength
Demonstrate knowledge of a specialist discipline.
Compliance
Comply with relevant laws and the policies and procedures of the organisation.
Research
Apply formal research methodologies.
Qualifications
Qualification
Discipline
Notes
Preferred
Degree
Law
Preferred
Certificate
Valid Practicing Certificate
Work Knowledge and Experience
8 years advanced experience in the practice of Law in Fiji or parallel jurisdiction and other experience of a broad nature
Experience with Fijian land law and general commercial law
An understanding of the impact of customary law on land tenure in Fiji
Experience in an in-house counsel role
Experience with working with and managing external lawyers
Demonstrated success in improving quality of customer service
Evidence of commitment to team work
Establishes high personal standards and serves as an effective role model
Undergone TPAF Management Development Program or equivalent
Requirements
Language Proficiency
Excellent command of English
Knowledge of another language
Regulatory Compliance Requirements
Legal Practitioner
Admitted to the Bar
Interactions
Interaction
Comments
Internal
Executive Management
General Manager
Regional and Headquarters
External
Clients
Contractors
Government Officials
Investment institutions
Judiciary
Landowners
Line Ministries
Local and International Legal Counsel
Regulators
Tenants
Attributes
Attribute
Definition
Behavioural Styles
Accountable
Assumes full responsibility for own actions and identifies with the success or failure of own part of the overall work/goal.
Achiever
Puts in effort to achieve a desired result or goal and is motivated by this end and the overall accomplishment.
Detail oriented
Attends to the small elements of a task/activity, ensuring completeness and accuracy.
Integrity
Adherence to moral and ethical principles; soundness of moral character; honesty.
Interpersonal Styles
Objective
Impartial and honest in dealings with others, eliminating own feelings and view to reach a balanced judgement.
Perceptive
Shows keen insight and understanding of issues or situations.
Realistic
Shows concern for facts and reality, rejecting the impractical.
Self Sufficient and Assured
Readily copes with situations without recourse/need of others, showing confidence and belief in oneself and one's own abilities
Thinking Styles
Abstract / Conceptual Thinker
Creates abstract or generic ideas generalised from particular instances
Analytic
Able to separate things into their constituent elements in order to study or examine them, draw conclusions, or solve problems.
Decisive
Reaches conclusions, promptly and firmly.
Disciplined / Systematic
Is controlled in conduct, shows an orderly pattern of behaviour, following a methodical and thorough approach
Well Organized
Controls tasks in a well thought out and critical manner
2 months ago
Closing Date