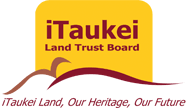 TLTB Northern Region
Estate Officer
---
Job Description
The iTaukei Land Trust Board (TLTB) formerly known as Native Land Trust Board (NLTB) derives its existence from the Native Land Trust Act of 1940. Its core mandate is to manage iTaukei Lands with its Vision of "Excellence in Land Management Services to Meet the Expectations of All Stakeholders". TLTB Core Business is Sustainable Development and Wealth Creation. Our organizational Values are – Innovation; Transparency & Trust; Accountability, Unique, Knowledgeable; Effectiveness & Efficiency and Integrity.
Manage an assigned geographical area and/or group of clients and deliver client services to landowners and tenants in accordance with agreed service standards and established delegations.
Outcomes

Organisational Stakeholders
1. Outcome
1. Business Growth
- Income: monthly collections target (budget) achieved or exceeded
- Opportunities for iTaukei Land use within the geographical/specialized area identified

2. Case Management
- Relevant cases undertaken and provision of individual case advice as required in accordance with established delegations and perceived risk

3. Efficient Work Practices
- Accurate and timely submission of plans, work schedule, budgets, reports and forecasts
- Accuracy in GIS and GPS functions
- Knowledge of land management and valuation principles and practice applied
- Negotiation and consultation skills demonstrated
- Driving skills

4. Legal Compliance
- TLTB is 100% compliant with the Fiji Land tenure systems and all relevant legislation and regulation

5. Leadership Role
- Fully competent and effective staff through efficient supervision, training and mentoring
- Monitor progress of work to provide the level of efficiency required for the satisfaction of customers.

6. Risk Management
- Reduction in accumulated arrears
- Customer dissatisfaction addressed in a prompt and timely fashion
- OHS Compliance addressed

7. Customer Service
- Quality and efficient customer service for internal and external clients of the Board.

8. TLTB image and values standards demonstrated at all times
- integrity of information maintained
- confidentiality of information ensured
- professional and ethical standards sustained

9. Continuous Learning
- Continuous learning and development of own skills and knowledge base is ensured.
Responsibilities - Critical Competencies
Competence
Description
Business
Risk Management
Analyse and manage risk.
Systems and Procedures
Develop and/or apply procedures to assist the organisation achieve its goals.
People
Leadership
Utilise a leadership position to influence people and events and to increase performance.
Self-Management
Manage your priorities and objectives efficiently and effectively
Professional
Technical Strength
Demonstrate knowledge of a specialist discipline.
Compliance
Comply with relevant laws and the policies and procedures of the organisation.
Financial Application
Apply financial principles and practices.
Technology Application
Apply technology.
Qualifications
Qualification
Discipline
Notes
Preferred
Degree
Land Management & Development /Real Estate/ Landuse Planning/ Tourism/ Resource Management/Resource Economics/Geography or Equivalent
Work Knowledge and Experience
5 years of highly relevant experience
Demonstrated ability to plan, manage and deploy resources to address case management and meet service delivery standards
Comprehensive understanding of and appreciation of the Fiji land tenure system and associated legislation and key stakeholder requirements
Experience in land management and/or valuation of land and/or leasing services
Demonstrated success in improving quality of customer service
Demonstrated ability to be self managing and meet work deadlines
Demonstrated ability to resolve conflict between landowners and tenants
Negotiation skills are adequate to achieve results which are mutually satisfying to parties while achieving business outcomes
Establishes high personal standards and serves as an effective role model
Must have undergone a supervisory programme and demonstrates excellent supervisory skills
Excellent knowledge of Landsoft System
Excellent knowledge of Estate Operations Manual (EOM)
Knowledge of land management and valuation principles and practice
Demonstrated negotiation and consultation skills
Requirements
Language Proficiency
Excellent command of English
Knowledge of another language
Professional Associations
Regulatory Compliance Requirements
Drivers Licence
Interactions
Interaction
Comments
Internal
All staff
Area Managers
Audit and Finance team
Executive Management
External
Auditors
City and Town Councils
Clients
Customers
Financial Institutions
General Public
Government Officials
Landowners
Provincial Councils'
Sales Agents
Stakeholders
Tenants
Line Ministries
Suppliers
Attributes
Attribute
Definition
Behavioural Styles
Accountable
Assumes full responsibility for own actions and identifies with the success or failure of own part of the overall work/goal.
Detail oriented
Attends to the small elements of a task/activity, ensuring completeness and accuracy.
Integrity
Adherence to moral and ethical principles; soundness of moral character; honesty.
Reliable
Is able to be trusted to do what is expected or has been promised, puts in a great amount of effort believing in the value of work.
Resilient
Cope positively with stress and catastrophe. Bounces back from setbacks, mistakes or misfortunes.
Interpersonal Styles
Self Sufficient and Assured
Readily copes with situations without recourse/need of others, showing confidence and belief in oneself and one's own abilities
Team Oriented
Enjoys being with others as part of a group or team.
Thinking Styles
Analytic
Able to separate things into their constituent elements in order to study or examine them, draw conclusions, or solve problems.
Decisive
Reaches conclusions, promptly and firmly.
Disciplined / Systematic
Is controlled in conduct, shows an orderly pattern of behaviour, following a methodical and thorough approach
Well Organized
Controls tasks in a well thought out and critical manner
2 months ago
Closing Date