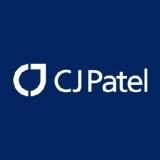 CJP - Audit Department
Senior Internal Audit
---
Job Description
CJ Patel Group is a diverse group of companies across a variety of industries, all with the common goal of delivering world-class products and services. With the head office in Suva, Fiji, CJ Patel Group has extended manufacturing, sales, distribution and service businesses in Fiji with renowned brands and products with significant exports to a number of countries.
The Senior Internal Auditor will be responsible for successful completion of assigned audit engagements, from planning to completion, inclusive of pre planning and wrap up activities. The position reports to Manager Internal Audit, CJ Patel & Company Pte Limited.
Outcomes

Organisational Stakeholders
1. Audit Assurance Provided
Audit engagements and procedures successfully completed as per audit plan

financial and administrative controls, statements and reports verified for accuracy and consistency.
payroll and inventory procedures evaluated and records reconciled
information systems audited assessing compliance with data security and storage requirements.
internal controls, policies, and procedures reviewed for effectiveness.
Drafting of matters of discussions
supplier management certification audited

Audit reports prepared of findings and analysis

revisions and improvements to internal practices and procedures identified and recommended
results of the audit analyzed and possible solutions presented for effective management.
Supporting documentation maintained at all times

Risk assessments conducted to recommend aversion measures and cost savings.
Follow ups with management ensured on audit recommendation to close audit gaps
2. Statutory and operational compliant ensured
Statutory and regulatory compliant at all times

Fiji Revenue and Customs Service (FRCS)
Fiji National Provided Fund (FNPF)
Companies Act
Fiji National University (FNU)
Reserve Bank of Fiji (RBF)

Compliance with group, organisational policies and operational procedures at all times
3. Teamwork and cooperation
Cooperation within the team for greater function of the department
Cooperation across functions / departments
Work collaboratively to achieve the set targets and goals
Supervising junior auditing personnel and implementing their research work into the auditing process.
4. CJ Patel Pte Limited's values upheld and demonstrated at all times
Collaborate with other teams for the benefit of the organisation
Monitor and encourage team members to uphold image and value standards
Uphold and demonstrate the organisation's image and values
Business practice and decisions are ethical and aligned to organization policy and procedures
Confidentiality of financial and operational information ensured at all times
Adherence to professional standards at all times including Audit code of ethics
5. Safe work environment promoted and ensured at all times
Work place safety is ensured

Communication of Safety, Health and Environment to all team members are on an on-going basis
Occupational Health & Safety systems promote zero workplace injury at all times
Local environmental regulation is aligned with work place safety on an on-going basis

Workplace hazards eliminated at all times

Systems assist in the identification and elimination of work place hazards on an on-going basis
Responsibilities - Critical Competencies
Competence
Description
Business
Systems and Procedures
Develop and/or apply procedures to assist the organisation achieve its goals.
Documentation
Communicate using formal business writing.
Customer
Customer Commitment
Demonstrate a commitment to customer service - both internal and external customers.
People
Team Orientation
Work in a team towards a common aim.
Professional
Technical Strength
Demonstrate knowledge of a specialist discipline.
Compliance
Comply with relevant laws and the policies and procedures of the organisation.
Qualifications
Qualification
Discipline
Notes
Preferred
Degree
Accounting, finance, technology or equivalent
Desirable
Higher Degree incl. Post Grad Cert or Dip
Accounting and Information Systems/Economics/Management
Work Knowledge and Experience
A minimum of at least four years' audit experience with strong knowledge of auditing standards, procedures, laws, rules, and regulations.
Computer literate and good documentation skills
Strong knowledge of auditing standards, procedures, laws, rules, and regulations.
Excellent mathematical and analytical skills with the ability to work with large amounts of complex financial data.
Meticulous attention to detail and a high level of accuracy.
Solid communication and leadership skills.
Interactions
Interaction
Comments
Internal
Management Team
Finance Team
External
Statutory Authorities
Attributes
Attribute
Definition
Behavioural Styles
Accountable
Assumes full responsibility for own actions and identifies with the success or failure of own part of the overall work/goal.
Integrity
Adherence to moral and ethical principles; soundness of moral character; honesty.
Reliable
Is able to be trusted to do what is expected or has been promised, puts in a great amount of effort believing in the value of work.
Detail oriented
Attends to the small elements of a task/activity, ensuring completeness and accuracy.
Interpersonal Styles
Team Oriented
Enjoys being with others as part of a group or team.
Forthright
Speaks out frankly without hesitation, showing a direct manner.
Self-sufficient and assured
Readily copes with situations without recourse/need of others, showing confidence and belief in oneself and one's own abilities.
Objective
Impartial and honest in dealings with others, eliminating own feelings and view to reach a balanced judgement.
Thinking Styles
Analytic
Able to separate things into their constituent elements in order to study or examine them, draw conclusions, or solve problems.
Disciplined/Systematic
Is controlled in conduct, shows an orderly pattern of behaviour, following a methodical and thorough approach.
Holistic thinker
Considers issues/situations as a whole rather than analysing or dissecting the parts.
Numerate
Shows abilities in quantitative thought and expression.
Well organised
Controls tasks in a well thought out and critical manner.
Wailekutu, Lami, Fiji Islands
Location
2 months ago
Closing Date