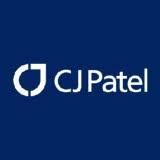 CJP - HR Department
Human Resources Officer
---
Job Description
The Human Resources Officer responsible for the the human capital management contributions at respective Entity through continuous improvement, innovation and accountability for positive business results. The position reports to the to the Group Head of HR, CJ Patel & Company Pte Limited.
Outcomes

Organisational Stakeholders
1. Attracting and retaining talent
Recruitment process planned and managed as per set procedure and process

recruit and retain a diverse workforce to meet the needs of the organisation.

Interviews conducted in a fair and transparent manner at all times.
New employee on-boarding and induction process ensured.
Candidates searched from different sources on an on-going basis including

Participation at Careers Fairs
Apprenticeship Schemes
Attaché programs

Advertising, Short listing, contract preparation
Staff retention strategies initiated
Source candidates from different sources on an on going basis (Fiji and Island Branch)

Records and Information Management

Update, monitor time & attendance, leave records & personal files of employees
Maintaining of employees' statistics (Employee data base)
Updated Vacancy list maintained by department
Request for Recruit processed in a timely manner

Human Capital management used for recruitment and competency assessment on an ongoing basis
2. Regulatory and operationally compliant organization
Employment laws of Fiji communicated on an on-going basis to ensure a well informed team

Employment Relations Act 2007
Wages Regulation Order
Any other relevant legislation

Industrial relations issues managed.

Dispute resolution system in place
Mediation cases managed.
Grievance is handled and resolved in a safe and impartial manner.

HR policies and procedures maintained on an ongoing basis for compliance.

Improvements recommended for existing policies and procedures.
3. Organizational Development ensured
A well trained team ensured

Development programs ensured to help staff to accomplish their goals
Training needs analysis is completed on a timely and accurate basis
Coordination of relevant trainings as per organizational training needs analysis

budgets prepared annually for training and development programs

Orientation, induction and regulatory training are conducted in a timely manner

OH&S, Fire Warden and first aid training conducted yearly is ensured

Build moral and increase productivity and ensure employee retention.

Organize employee welfare and engagement activities.

Succession planning ensured
4. Performance management systems ensured
Compensation & performance management processes are assisted at all times

Employee probation reviews, evaluations and confirmations are carried out within time frames

Role descriptions are accurate with measurable outcomes

Hrmonise role descriptions are utilized at all times

Reward systems in place are transparent and consistent at all times

Increments and bonuses are performance based with a clear criterion.

Implementation of KPI and timely review / Executing staff performance evaluations
5. Well informed management
Monthly and quarterly report is prepared on a timely and accurate basis

Quarterly HR Board report
Monthly management report

Ad-hoc information requests by management and shareholders, for decision-making purposes, addressed and in a timely manner
Regular updates on all HR and employee related matters ensured to Group HRM ensured
6. Safe work environment promoted and ensured at all times
Work place safety is ensured

Communication of Safety, Health and Environment to all team members on an on-going basis
Occupational Health & Safety systems promoted for zero workplace injury at all times
Local environmental regulation is aligned with work place safety on an on-going basis
Timely OHS meetings conducted and minutes circulated

Workplace hazards eliminated at all times

Systems assist in the identification and elimination of work place hazards on an on-going basis
7. CJP values upheld and demonstrated at all times
Collaborate with other teams for the benefit of the organisation
Monitor and encourage team members to uphold image and value standards
Uphold and demonstrate the organisation's image and values
Responsibilities - Critical Competencies
Competence
Description
Business
Systems and Procedures
Develop and/or apply procedures to assist the organisation achieve its goals.
Communication
Exchange information through verbal communication
Customer
Organisational Values
Display the organisation's image and value standards.
Social and Cultural Awareness
Respond respectfully and effectively to people of different cultural and social backgrounds.
People
Facilitation
Assist the progress of work ensuring its timely and effective completion.
Learning
Develop the competencies of self and others to enhance performance.
Professional
Compliance
Comply with relevant laws and the policies and procedures of the organisation.
Operational
Health and Safety
Establish and maintain a safe and healthy work environment.
Qualifications
Qualification
Discipline
Notes
Preferred
Degree
Human Resources Management, Business Management or Business Administration or related fields
Desirable
Higher Degree incl. Post Grad Cert or Dip
Human Resources Management
Work Knowledge and Experience
Minimum 4 years of relevant experience in human resources. Additional training and payroll experience – may be advantageous.
Well versed with ERA 2007, Wages Regulation and HASAWA
Outstanding organizational and time-management abilities with attention to detail
Excellent written and verbal communication and interpersonal skills. Proficient in MS Office
Problem-solving and decision-making aptitude and able to engage in meaningful negotiation and resolution
Strong ethics and reliability and ability to maintain confidentiality
Requirements
Language Proficiency
Excellent command of English
Regulatory Compliance Requirements
Police Clearance
Interactions
Interaction
Comments
Internal
All employees
Management Team
HR Officers
Corporate Services Manager
IT Department
External
Taxation Authority
Regulators
Statutory Authorities
Attributes
Attribute
Definition
Behavioural Styles
Achiever
Puts in effort to achieve a desired result or goal and is motivated by this end and the overall accomplishment.
Detail oriented
Attends to the small elements of a task/activity, ensuring completeness and accuracy.
Resilient
Cope positively with stress and catastrophe. Bounces back from setbacks, mistakes or misfortunes.
Integrity
Adherence to moral and ethical principles; soundness of moral character; honesty.
Reliable
Is able to be trusted to do what is expected or has been promised, puts in a great amount of effort believing in the value of work.
Interpersonal Styles
Empathic
Has the ability to understand somebody else's feelings or difficulties.
Objective
Impartial and honest in dealings with others, eliminating own feelings and view to reach a balanced judgement.
Team Oriented
Enjoys being with others as part of a group or team.
Thinking Styles
Well organised
Controls tasks in a well thought out and critical manner.
Holistic thinker
Considers issues/situations as a whole rather than analysing or dissecting the parts.
Reflective
Takes a thoughtful and deliberative approach.
2 months ago
Closing Date