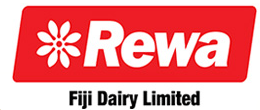 Fiji Dairy Pte Ltd
Supply Chain Coordinator v (1.00) [Suva]
---
Job Description
In August 2012, Southern Cross Foods acquired Fiji Dairy Ltd - Fiji's National Dairy Company. Based in Suva, the dairy plant manufactures a range of dairy products including pasteurised milk, UHT Milk, powdered milk, butter, yoghurts, cheese, fresh and sour cream, and various other flavoured dairy products. In addition to the running of the dairy plant, Fiji Dairy Limited is actively involved in establishing and promoting 'best-practice' dairy farms to help local farmers get better yield and better quality milk
The Supply Chain Coordinator is responsible for overall local and international purchasing, leading monthly stock take and managing container movement.This position reports to the Supply Chain Manager, Fiji Dairy Pte Limited.
Outcomes

Organisational Stakeholders
1. Purchasing is timely and within budget
Raw material sourced/purchased is timely and accurate

Purchase requisitions supported with 3 reasonable quotes for approval at all times
Purchase orders created timely and accurately
Correct price, freight charge, delivery date coordinated with the vendors
Quality Assurance inspection for all raw materials coordinated timely
New vendors sourced for quality and price comparison ensured
Raw materials receipt verified against invoice quantity, description and quality in a timely manner
Discrepancies and non conforming raw materials coordinated with vendor for resolution
Follow-up on orders and operations notified of any delays in a timely manner
2. Inventory management
Raw materials supplied for production is accurate and timely

Stock transfers to production captured in the system accurately and on time
System transfers from containers to main warehouse and raw material warehouse is accurate and timely
Raw materials offload from containers to warehouse to be coordinated in a timely manner
Empty container return is timely to avoid unnecessary detention charges

Raw material and finished goods stock levels are sufficient to meet demand at all times
Over stock and under stock situations managed
Stock variance is minimized

Monthly raw material stock take is timely and accurate

Daily cycle counts ensured in a timely manner
Stock dispatch and transfers captured accurately
Variance report with explanation is timely
Discrepancies identified and actions ensured
3. Supply chain management
Ongoing demand forecasting for raw materials is accurate and timely
Stock for peak production planned and organized
Safety stock levels monitored and accurately maintained
Smart buying of raw materials ensured
System receipting is accurate and timely
Vessel coordination for imports ensured

Import clearance is timely (within 3 days of arrival)
Import permit approval is timely

New product creation in BizzXe system coordinated accurately and timely
4. Well informed management
Timeliness, quality and accuracy of daily, weekly and monthly reports to management ensured

Stock cover report presented is timely and supports decision making

Monthly report presentation is accurate and supports decision making
Contributions to periodic management meetings ensured
Ad-hoc information requests by management and shareholders, for decision-making purposes, addressed in a timely manner
5. Effective Human Capital Management ensures a productive, stable and increasingly capable workforce
Supervision of and professional guidance to supply chain staff ensured
Training needs and competency gaps of staff appropriately assessed and addressed in partnership with Supply Chain Manager and HR Department
6. Safe work environment promoted and ensured at all times
Work place safety is ensured

Communication of Safety, Health and Environment to all team members are on an on-going basis.
Occupational Health & Safety systems promotes zero workplace injury at all times.
Local environmental regulation is aligned with work place safety on an on-going basis.

Workplace hazards eliminated at all times.

Systems assist in the identification and elimination of work place hazards on an on-going basis.
7. Fiji Dairy Pte Limited's values upheld and demonstrated at all times
Collaborate with other teams for the benefit of the organisation
Monitor and encourage team members to uphold image and value standards
Uphold and demonstrate the organisation's image and values
Responsibilities - Critical Competencies
Competence
Description
Business
Planning
Deliver results by developing, reviewing or following a work plan, action plan or operational plan.
Resource Management
Deliver results through the efficient and effective allocation and use of supplies , equipment and people.
Communication
Exchange information through verbal communication
Customer
Relationship Building
Build beneficial relationships with suppliers and stakeholders.
Quality Focus
Deliver quality.
People
Leadership
Utilise a leadership position to influence people and events and to increase performance.
Facilitation
Assist the progress of work ensuring its timely and effective completion.
Professional
Compliance
Comply with relevant laws and the policies and procedures of the organisation.
Operational
Stock Control
Acquire and monitor stock to meet business needs
Qualifications
Qualification
Discipline
Notes
Preferred
Diploma
Accounting, Management Studies
Desirable
Degree
Accounting
Work Knowledge and Experience
Minimum of two to three years' experience in a similar role in a manufacturing industry
Well versed with the Microsoft suite of programs (Word, Excel, PowerPoint)
Knowledge of accounting principles and procedures
Exceptional Problem Solving Skills
Knowledge of Supply Chain and Warehouse Management
Knowledge of local regulatory requirements for imports and exports
Requirements
Regulatory Compliance Requirements
Driver's License
Police Clearance
Interactions
Interaction
Comments
Internal
Finance Team
Management Team
Production Team
External
Suppliers
Customers
Distributors
Statutory Authorities
Attributes
Attribute
Definition
Behavioural Styles
Accountable
Assumes full responsibility for own actions and identifies with the success or failure of own part of the overall work/goal.
Detail oriented
Attends to the small elements of a task/activity, ensuring completeness and accuracy.
Energetic
Constantly active and driven to put in effort. Works hard to promote an enterprise.
Integrity
Adherence to moral and ethical principles; soundness of moral character; honesty.
Interpersonal Styles
Objective
Impartial and honest in dealings with others, eliminating own feelings and view to reach a balanced judgement.
Realistic
Shows concern for facts and reality, rejecting the impractical.
Team Oriented
Enjoys being with others as part of a group or team.
Thinking Styles
Flexible/Adaptable
Readily accommodates changing circumstances, modifying own behaviour and/or views. Able to adjust easily to new conditions.
Numerate
Shows abilities in quantitative thought and expression.
Well organised
Controls tasks in a well thought out and critical manner.