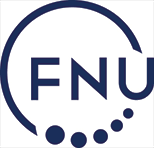 Fiji National University
Vice Chancellor
---
Job Description
FNU is a young and dynamic university, with deep roots that reach back to the 19th Century. Although the University was only formed in 2010, its constituent colleges date back to 1885, when Suva Medical School was established. Today FNU is a 'dual sector' university, offering technical and vocational education and training (TVET) and higher education, from certificates to doctorates. With six campuses in Suva, and one each in Nadi, Lautoka, Ba and Labasa, FNU provides nationwide access to tertiary education to more than 24,000 students each year. Uniquely, FNU is also home to the National Training and Productivity Centre, which provides short course training to working students and Fiji Maritime Academic, which trains the nation's ship captains and navigators. FNU visions to be the leading dual-sector university in the pacific with a commitment to delivering excellent technical and vocational education and training (TVET) alongside higher education and research with real-world impact. The mission of FNU is to serve the people, the economy and society of Fiji and the wider Pacific region, by providing education and training for employability, with an excellent student experience; carrying out research with real-world impact, aligned to national priorities and with global relevance; engaging proactively with stakeholders, in our communities, nation and region; and demonstrating leadership in sustainability.
The Vice Chancellor is the "Chief Executive Officer" of the university and reports directly to the Fiji National University Council. As the Senior Officer, the Vice Chancellor will provide advice on, and implement the strategic direction of, the University while working closely with Government and business. The Vice Chancellor's core responsibility is to implement the policies of the University Council and to ensure that the University's resources are used in ways that most effectively advance the approved mission and strategic plan of the University.
Outcomes

Organisational Stakeholders
1. Key Responsibilities
Key Responsibilities
Key Duties
The Vice Chancellor shall carry out all duties, both necessary for and incidental to, the role of the chief executive officer of a University.

The Vice Chancellor shall carry out any other duty and/or responsibility related to the efficient and effective functioning of the University, as directed by the Council of the University or the Chancellor.
Discipline
In accordance with section 30(3) of the Governing Legislation and subject to the directions of the Council, for the purposes of carrying out the daily functions of the Council, the Vice Chancellor appoints, disciplines, suspends or dismisses staff based on reasonable grounds and subject to appropriate processes.
Regulations
In accordance with section 30(4) and Part VIII of the Governing Legislation the Vice-Chancellor is empowered to draw up Regulations in the interest of good governance, ethical standards and good name of the University.
Efficient and Effective Management of Resources
The Vice Chancellor has the specific responsibility of ensuring that the University is managed efficiently and effectively in terms of its resources and meets the objects of the University as set out in the Governing Legislation.
Delegations
In accordance with section 30(5) of the Governing Legislation the Vice Chancellor may delegate his or her functions and powers to an appropriately qualified member of the University's staff and any committee established from appropriately qualified members of staff.
Uphold the Reputation of the University
The Vice Chancellor shall always uphold the good name, credibility and profile of the University within and outside Fiji.
Member: Colleges, Schools, Centres and Divisions
In accordance with the Governing Legislation, Statutes and Regulations the Vice Chancellor or his or her nominee shall be an ex-officio member of every college, school, centre, division and institute within the University, including the National Training and Productivity Centre.
Appointment of Deans, Conferral of Powers to Deans, Appointment of Acting Deans
In accordance with the Governing Legislation and Regulations, the Vice Chancellor shall appoint Deans, confer powers and duties on Deans, and shall appoint, when required, an acting Dean in the absence of a Dean.
Advise Council on the Appointment of Heads of School and Heads of Department
In accordance with Governing Legislation, Statutes and Regulations, the Vice Chancellor shall appoint the head of each school and department and the allocation of powers and duties to that office, and shall appoint, where required, an acting head of school in the absence of a head of school.
Recommend Conferral of Honorary Degrees
In accordance with Governing Legislation, Statutes and Regulations, the Vice Chancellor may recommend to Council that an honorary degree of the University be conferred upon any person, whether or not a graduate of a university, who has made a distinguished contribution to some branch of learning or to the arts, or who has been distinguished by eminent public services, or who has rendered distinguished service to the University or the Republic of Fiji.
Hear Matters of student Discipline (General Misconduct)
In accordance with University Statutes and Regulations, the Vice Chancellor may hear matters of general misconduct.
Standing and Ad Hoc Committees of Council
The Vice Chancellor shall refer to standing and ad hoc committees of Council such matters as are required to be brought to those committees under their terms of reference together with such other matters as may be required.
Responsibilities - Critical Competencies
Competence
Description
Business
Strategic Development
Establish the strategic direction and steer the organisation towards its goals
Business Performance
Manage the performance of the organisation.
Resource Management
Deliver results through the efficient and effective allocation and use of supplies , equipment and people.
Documentation
Communicate using formal business writing.
Communication
Exchange information through verbal communication
Customer
Customer Commitment
Demonstrate a commitment to customer service - both internal and external customers.
Commercial Focus
Optimize the commercial viability of the organisation.
Relationship Building
Build beneficial relationships with suppliers and stakeholders.
Organisational Values
Display the organisation's image and value standards.
People
Leadership
Utilise a leadership position to influence people and events and to increase performance.
Learning
Develop the competencies of self and others to enhance performance.
Professional
Technical Strength
Demonstrate knowledge of a specialist discipline.
Financial Application
Apply financial principles and practices.
Qualifications
Qualification
Discipline
Notes
Preferred
Doctor of Philosophy (PhD)
Obtained a full Professor Rank
Work Knowledge and Experience
A significant personal record of research, evidenced by peer-reviewed journal articles, research grants and PhD and other higher degrees student supervision to completion
Ability to lead and successfully manage a growth agenda and organisational capacity building in a complex institution
Leadership of a complex organisation or in the context of a higher education
Innovative approach to building revenue –domestic and international students, commercial activities and research income.
Transformative education and improvement of the student experience, pastoral care and diversity, access and inclusion
Competence in financial management, commercial development, infrastructure and campus life
Leadership of people and cultural change, engagement with industry, government and community
A record of successful curriculum development, including the incorporation of new developments in tertiary pedagogy and distance delivery (including educational technologies).
Experience with national and international external accreditation bodies and processes.
Exceptional record of strategic planning, management and achievement i.e. Experience in developing strategy and initiating and implementing change in a complex, multicultural environment
Experience of positive engagement with students and/or student representative bodies
Significant experience working with large boards and/or university councils
Experience in building partnerships and collaborating with business, industry, government and community groups regionally, nationally and internationally.
Requirements
Regulatory Compliance Requirements
Qualify for tenure as a full professor in one of the departments of the University
Interactions
Interaction
Comments
Internal
University Council, Pro-Vice-Chancellors, Deans, Directors, Registrar, Heads of Schools and Department within the College, students, Fiji National University Students' Association (FNUSA).
External
Fiji Higher Education Commission, government ministries, including the Ministry of Education, professional bodies, employers, other universities, schools, non-governmental organisations.
Attributes
Attribute
Definition
Behavioural Styles
Accountable
Assumes full responsibility for own actions and identifies with the success or failure of own part of the overall work/goal.
Achiever
Puts in effort to achieve a desired result or goal and is motivated by this end and the overall accomplishment.
Detail oriented
Attends to the small elements of a task/activity, ensuring completeness and accuracy.
Innovative
Devises new and creative ways to do things comes up with original ideas.
Interpersonal Styles
Empathic
Has the ability to understand somebody else's feelings or difficulties.
Forthright
Speaks out frankly without hesitation, showing a direct manner.
Perceptive
Shows keen insight and understanding of issues or situations.
Team Oriented
Enjoys being with others as part of a group or team.
Thinking Styles
Challenger
Queries, tests information/beliefs and provokes thought.
Decisive
Reaches conclusions, promptly and firmly.
Holistic thinker
Considers issues/situations as a whole rather than analysing or dissecting the parts.
Initiative
Takes action and makes decisions without the help or advice of other people.