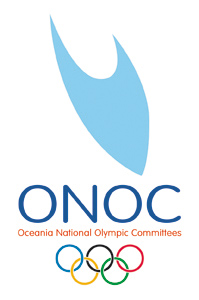 ONOC
Finance Officer
---
Job Description
The Oceania National Olympic Committees (ONOC) is one of five Continental Olympic bodies that look after the interests of 17 member nations from the Pacific Region including Australia and New Zealand.
The role will be responsible for all day-to-day financial matters of ONOC. S/He provides accurate, timely and relevant financial information to management as and when required. The role reports to the Head of Administration and Human Resources
Outcomes

Organisational Stakeholders
1. Facilitation and Delivery of Finance Functions
Payment Orders are raised for all procurement activities where necessary
Payments are reconciled every week before final payments
Postings to be done for all accounts:

Fiji Dollar
Aus Dollar and
US Dollar accounts

Bank reconciliation completed 5th workday month following for ONOC

No outstanding items in bank reconciliation
No double payments made

Reconciliation of Balance Sheet accounts by 5th workday for ONOC
All relevant spreadsheets for monthly/quarterly accounts compilation are completed each month, for e.g. exchange rates, fixed assets, etc
ORADO support provided

Bank statements and online payments facilitated

Administration grant vs. expenses are reviewed and are properly accounted for each month
Invoices accurately raised before month end
Liaison with program managers on acquittals for ONOC and other programs under ONOC jurisdiction are accurate & timely
Champion the setup of accounting software and the processing, accounting of any specific donor acquittal requirements whilst liaising with budget owner
Implement a reporting mechanism for cash management
Number of account overdrafts on any account addressed appropriately
Budget owners assisted with in budget formulation where applicable
Obtain budgets from Head of Administration and Human Resources, program managers and load into appropriate system
Tasks are completed in a timely manner and to the satisfaction of the Executive Director and/or Administration Services Officer
Petty cash use is accounted for correctly and reimbursements are done in a timely manner.
ONOC Fixed assets are registered and well looked after
2. Accurate and timely recording of ONOC financial activities
Receipt of monies into ONOC/ORADO is properly accounted for in accordance with budgets etc.

Proper invoicing, receipts and other forms of payments stored efficiently for ease of retrieval

Posting of OS receipts continuously reviewed to ensure accuracy and any or all changes that may arise during the year are reflected accordingly
All supporting financial documents and proper authorisation is checked
Keying of ONOC financial transactions is accurately reflected in MYOB and as close to real time as possible.
Records are properly archived back 7 years
Financial information via all platforms are properly backed up on external drive and stored off site – backup undertaken weekly and log be kept by office manager
Computer backups done once a week and stored on external drive and stored offsite
Champion implementation of cloud-based filing of payments to programs to facilitate program audits etc.
3. Payroll Support services delivered
Reconciling of payroll ensured
Payroll files are maintained and updated when necessary
Support provided when needed including but not limited to:

Timely processing of pays
Pay authorisations reflect hours/ days worked by staff

Deviations to normal pay are itemized on authorisation form
Leave forms are properly lodged before pay authorisations are submitted

Annual leave summaries are accurate on which accruals are raised quarterly
Reasonableness check performed on pay run reports
Lodgement form completed and relevant signatures obtained
4. Statutory and operationally compliant organisation
All ledgers are up to date and accurate
All reconciliations completed and accurate
Audit confirmations with banks, debtors, etc. are effectively facilitated
Regular liaison with Head of Finance on progress of financial activities ensured
Point of contact when audit is underway
Preferred suppliers to ONOC fit best practice criteria
Appropriate controls in place for key finance processes e.g. purchase orders, payments, receipt of monies, disbursement of per diems etc.
No cash cheques unless specifically authorized

Report on number of cash cheques each month

Proper accounting of liabilities each month via open Purchase Orders and accruals
Fraudulent activities as a result of deficiency in controls
5. Well-informed Stakeholders and Board
Accurate, timely and relevant quarterly reports on actuals vs. budgets are sent to Management and other budget holders (Commission Chairs, etc.)
Budget and acquittals from NOCs on Continental Funds reviewed and recommendations provided to management

Report Review Matrix, Budget Review Matrix and Funds Transfer Matrix is filled in correctly and in a timely manner
Continental Funds records NOC-wise are updated in a timely manner
6. Administrative and General duties carried out
Queries to be replied to or its progress replied to within 2 working days of request
Schedule and conduct regular training, for e.g. in procurement controls and processes, chart of accounts, budget formulation etc.
Back up for Finance Officer – NOC Support
Incoming calls are answered promptly and in a friendly manner
Receive all visitors and answer any general enquiries and direct enquiries to appropriate personnel (when front office staff are on leave, or out of the office or occupied)
Tasks are completed promptly and to the satisfaction of the Secretary General, Executive Director and/or Head of Administration and Human Resources
7. Teamwork and cooperation
Cooperation within the team and greater function / department
Cooperation across functions / departments
Work collaboratively to achieve the set targets and goals
8. Organisation's image and value standards demonstrated and promoted
Collaborate with other teams in the organisation for the benefit of the organisation
Monitor and encourage team members to uphold image and value standards
Uphold and demonstrate the organisation's image and values
Responsibilities - Critical Competencies
Competence
Description
Business
Risk Management
Analyse and manage risk.
Planning
Deliver results by developing, reviewing or following a work plan, action plan or operational plan.
Systems and Procedures
Develop and/or apply procedures to assist the organisation achieve its goals.
Information Analysis
Make informed decisions by collecting and interpreting data and information
Documentation
Communicate using formal business writing.
Communication
Exchange information through verbal communication
Customer
Customer Commitment
Demonstrate a commitment to customer service - both internal and external customers.
Commercial Focus
Optimize the commercial viability of the organisation.
Relationship Building
Build beneficial relationships with suppliers and stakeholders.
Quality Focus
Deliver quality.
People
Facilitation
Assist the progress of work ensuring its timely and effective completion.
Problem Solving
Develop practical solutions to a situation.
Professional
Technical Strength
Demonstrate knowledge of a specialist discipline.
Compliance
Comply with relevant laws and the policies and procedures of the organisation.
Financial Application
Apply financial principles and practices.
Global Environment
Respond to globally driven changes in the organisation's environment.
Technology Application
Apply technology.
Qualifications
Qualification
Discipline
Notes
Preferred
Diploma
Accounting and Finance, Business and Management
Desirable
Degree
Accounting and Finance, Business and Management
Work Knowledge and Experience
Minimum of 5 years relevant work experience. National or regional experience is an advantage
Proficiency with accounting software, MYOB required. Knowledge of other accounting software is desirable
Good working knowledge of Microsoft Office applications, in particular Excel, Word, Outlook and PowerPoint
Ability to meet deadlines and work under pressure and with minimal supervision
Ability to continuously improve processes/systems to ensure maximum efficiency is achieved
Excellent customer service attitude and etiquette
Requirements
Language Proficiency
Excellent command of spoken and written English
Professional Associations
Chartered Professional Accountant (CPA)
Fiji Institute of Accountants
Interactions
Interaction
Comments
Internal
All Staff
ONOC Executive
Secretary General
Finance Officer - NOC
Head of Administration and Human Resources
Head of Finance
External
National Olympic Committees
International and Regional Sports Federations
IOC, ANOC and other international sports organsiations
Vendors/Suppliers
Statutory Authorities
Public
Relevant Stakeholders
Attributes
Attribute
Definition
Behavioural Styles
Accountable
Assumes full responsibility for own actions and identifies with the success or failure of own part of the overall work/goal.
Detail oriented
Attends to the small elements of a task/activity, ensuring completeness and accuracy.
Integrity
Adherence to moral and ethical principles; soundness of moral character; honesty.
Reliable
Is able to be trusted to do what is expected or has been promised, puts in a great amount of effort believing in the value of work.
Interpersonal Styles
Forthright
Speaks out frankly without hesitation, showing a direct manner.
Perceptive
Shows keen insight and understanding of issues or situations.
Self-sufficient and assured
Readily copes with situations without recourse/need of others, showing confidence and belief in oneself and one's own abilities.
Thinking Styles
Analytic
Able to separate things into their constituent elements in order to study or examine them, draw conclusions, or solve problems.
Decisive
Reaches conclusions, promptly and firmly.
Initiative
Takes action and makes decisions without the help or advice of other people.
Numerate
Shows abilities in quantitative thought and expression.