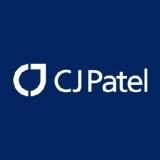 CJP - Audit Department
Manager Internal Audit v (1.00) [Wailekutu, Lami, Fiji Islands]
---
Job Description
CJ Patel Group is a diverse group of companies across a variety of industries, all with the common goal of delivering world-class products and services. With the head office in Suva, Fiji, CJ Patel Group has extended manufacturing, sales, distribution and service businesses in Fiji with renowned brands and products with significant exports to a number of countries.
The Manager Internal Audit is responsible for strategic planning, executing and reporting on operational, financial regulatory and compliance related audit/reviews of the Group. A secondary role is to provide advice on internal control to management including responding to questions on risk management techniques. S/he will report to the General Manager Internal Audit.
Outcomes

Capital Stakeholders (Owners)
1. Assurance Function
Provide support to GM in giving Independent and objective assurance to the audit committee.
Support in measures to determine the adequacy and effectiveness of the organisation's control environment to audit committee.
Provide ongoing review of audit findings and progress of audits. Review audit reports and provide conclusions on assertions.
Provide Audit support to stakeholder entities (Regional Markets).
Organisational Stakeholders
1. Executive Management
Liaise with key management personnel to plan audit timelines and discuss critical areas of concerns; determine audit procedures and conduct the same.
Identify and communicate potential areas of reducing revenue leakages, loss reduction and cost efficiencies
Support Annual Statutory Audit
Ensure implementaiton of statutory audit recommendations and review of audit observations.
2. Effective utilisation of resource Managment
Guidence and supervison to audit staff
Recognise and identify the training needs
Effective and effecient utilisation of workforce
Succession planning
3. Safe work environment
Work Place safety ensured
Communication of safety,Health and Environment to all team members on ongoing basis
Environmental regulation is aligned with work palce safety at all times
Work palce hazards eliminated at all times
System assit in the identification and elimination of work place hazards on on going-basis
4. Statutory and Operationally Compliant Organisation
Prepare and agree to potential planned audit plan for calendar year for audit committee approvals,
Identify key risk areas of audit and maintain status of key risk areas identified in audit reports
Perform continuous business review to ensure that key risk areas are identified and communicated to GM audit and appropriate key management personnel
Special Investigations when ever necessary.
5. Organisation's values upheld and demonstrated at all times
Collaborate with manufacturing companies within the CJ Patel Group for the benefit of the organisation
Monitor and encourage staff to uphold image and value standards
Uphold and demonstrate the organisation's image and values
Ensure confidentiality of information at all times
Responsibilities - Critical Competencies
Competence
Description
Business
Business Performance
Manage the performance of the organisation.
Risk Management
Analyse and manage risk.
Change Management
Implement and manage changing situations resulting from a change in strategic/business.
Planning
Deliver results by developing, reviewing or following a work plan, action plan or operational plan.
Systems and Procedures
Develop and/or apply procedures to assist the organisation achieve its goals.
Information Analysis
Make informed decisions by collecting and interpreting data and information
Documentation
Communicate using formal business writing.
Customer
Quality Focus
Deliver quality.
People
Leadership
Utilise a leadership position to influence people and events and to increase performance.
Team Orientation
Work in a team towards a common aim.
Facilitation
Assist the progress of work ensuring its timely and effective completion.
Problem Solving
Develop practical solutions to a situation.
Self-Management
Manage your priorities and objectives efficiently and effectively
Professional
Technical Strength
Demonstrate knowledge of a specialist discipline.
Compliance
Comply with relevant laws and the policies and procedures of the organisation.
Financial Application
Apply financial principles and practices.
Mathematical Reasoning
Apply mathematical reasoning.
Technology Application
Apply technology.
Qualifications
Qualification
Discipline
Notes
Preferred
Degree
Accounting, Finance, Technology or equivalent combination of Education
Desirable
Masters Degree
Accounting
Work Knowledge and Experience
A minimum of at least 5 years audit experience.
Analytical thinking ability and proper communication skills
Computer literate and good documentation skills
Experience/knowledge of auditing and product costing
Requirements
Language Proficiency
Excellent command of English
Professional Associations
Chartered Professional Accountant (CPA)
Interactions
Interaction
Comments
External
Statutory Authorities
Attributes
Attribute
Definition
Behavioural Styles
Accountable
Assumes full responsibility for own actions and identifies with the success or failure of own part of the overall work/goal.
Detail oriented
Attends to the small elements of a task/activity, ensuring completeness and accuracy.
Resilient
Cope positively with stress and catastrophe. Bounces back from setbacks, mistakes or misfortunes.
Integrity
Adherence to moral and ethical principles; soundness of moral character; honesty.
Interpersonal Styles
Forthright
Speaks out frankly without hesitation, showing a direct manner.
Objective
Impartial and honest in dealings with others, eliminating own feelings and view to reach a balanced judgement.
Realistic
Shows concern for facts and reality, rejecting the impractical.
Thinking Styles
Analytic
Able to separate things into their constituent elements in order to study or examine them, draw conclusions, or solve problems.
Numerate
Shows abilities in quantitative thought and expression.
Challenger
Queries, tests information/beliefs and provokes thought.
Conscientious
Demonstrates a sense of right and wrong and a personal obligation to do the right thing.