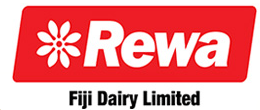 Fiji Dairy Pte Ltd
Laboratory Analyst
---
Job Description
In August 2012, Southern Cross Foods acquired Fiji Dairy Ltd - Fiji's National Dairy Company. Based in Suva, the dairy plant manufactures a range of dairy products including pasteurised milk, UHT Milk, powdered milk, butter, yoghurts, cheese, fresh and sour cream, and various other flavoured dairy products. In addition to the running of the dairy plant, Fiji Dairy Limited is actively involved in establishing and promoting 'best-practice' dairy farms to help local farmers get better yield and better quality milk
The Laboratory Analyst is responsible for conducting test and analyzing specimens, samples, and other materials using specialized equipment and SOP's. This position reports to the Laboratory Supervisor and Quality Assurance Manager, Fiji Dairy Pte Limited.
Outcomes

Organisational Stakeholders
1. Lab Analysis and Testing
Standardized tests conducted on raw materials, finished products, samples to ensure compliance with standards and regulations

quality of materials or finished products tested and evaluated
chemical compounds or substances analyzed
Examine chemical or biological samples to identify cell structures or to locate bacteria or extraneous material

Accurate recording or compilation of test results ensured

prepare graphs, charts, or reports.
compute results
research or operational data.

Records of testing results or other documents maintained as required
Regular maintenance of laboratory equipment performed by inspecting, calibrating, cleaning, or sterilizing.

housekeeping
Maintain laboratory or technical equipment.

Assistance provided to QA and NPD team in research and development, production technology, or quality control.
2. Quality management system ensured
Quality and accurate check of raw materials and packaging materials as per specifications monitored at all times.

Timely communication of deviations and accurate laboratory test results of the production line is provided as and when required.
Non-compliance materials and packaging materials information highlighted to Lab Supervisor in a timely manner
Recording of instrument calibration must be accurate & conducted in a timely manner.
Sample collected for tests should be analyzed and recorded as per the SOP in a timely manner

Drive QA calibration, check weighs as per set frequency, record and take corrective action for deviations in a timely manner
Continual monitoring of the laboratory stocks and instruments by preparing and submitting of the stock requisition to the Lab Supervisor on a timely manner and ensuring the stock is available at all time.
3. Regulatory & operationally compliant organization
Good Manufacturing Practices (GMP) and Good Laboratory Practices (GLP) are managed in the laboratory at all time
Full compliance with all Standard Operating Procedures (SOP) for testing of all products in the laboratory are ensured at all times.
Compliance with HACCP & ISO Systems at all times

External & Internal audits coordinated on an ongoing basis
ISO audits coordinated on a timely manner
4. Well informed management
Completion of daily, weekly and monthly reports and presentation to management on a timeliness, quality and accurate manner
Recommend new ideas and cost-effective processes to execute improvements laboratory operation.
Visit line to check non-compliance activities are being performed in accordance with required compliance procedures and quality management system.
Compile discrepancies status on monthly basis & inform QAM and follow up on corrective actions & closure in an accurate manner.
Ad-hoc information requests by lab supervisor, for decision-making purposes, addressed in a timely manner
5. Safe work environment promoted and ensured at all times
Work place safety is ensured

Communication of Safety, Health and Environment to all team members are on an on-going basis
Occupational Health & Safety systems promote zero workplace injury at all times
Local environmental regulation is aligned with work place safety on an on-going basis

Workplace hazards eliminated at all times

Systems assist in the identification and elimination of work place hazards on an on-going basis
6. Fiji Dairy Pte Limited's values upheld and demonstrated at all times
Collaborate with other teams for the benefit of the organisation
Monitor and encourage team members to uphold image and value standards
Uphold and demonstrate the organisation's image and values
Responsibilities - Critical Competencies
Competence
Description
Business
Systems and Procedures
Develop and/or apply procedures to assist the organisation achieve its goals.
Information Analysis
Make informed decisions by collecting and interpreting data and information
Documentation
Communicate using formal business writing.
Customer
Customer Commitment
Demonstrate a commitment to customer service - both internal and external customers.
Quality Focus
Deliver quality.
People
Team Orientation
Work in a team towards a common aim.
Self-Management
Manage your priorities and objectives efficiently and effectively
Professional
Technical Strength
Demonstrate knowledge of a specialist discipline.
Compliance
Comply with relevant laws and the policies and procedures of the organisation.
Operational
Equipment Operation
Control the operation of specialised equipment, plant or vehicles to satisfy the demands of the assignment.
Qualifications
Qualification
Discipline
Notes
Preferred
Degree
Biology, Chemistry, Food Technology
Work Knowledge and Experience
At least 1-2 years' experience in a similar role within a manufacturing environment
Ability to prepare accurate reports containing findings and recommendation
Have a good understanding of legislation pertaining to quality operations, good manufacturing practices and food safety & Hygiene
Self-motivated and able to communicate effectively at all levels both within and outside the Company
Interactions
Interaction
Comments
Internal
All employees
External
Suppliers
Statutory Authorities
Attributes
Attribute
Definition
Behavioural Styles
Accepting/compliant
Shows a willingness to go along with things and a compliance with expectations.
Accountable
Assumes full responsibility for own actions and identifies with the success or failure of own part of the overall work/goal.
Detail oriented
Attends to the small elements of a task/activity, ensuring completeness and accuracy.
Integrity
Adherence to moral and ethical principles; soundness of moral character; honesty.
Punctuality
Completes a required task or fulfills an obligation before or at a previously designated time
Interpersonal Styles
Consensus seeker
Works to achieve group solidarity and general agreement and harmony.
Realistic
Shows concern for facts and reality, rejecting the impractical.
Team Oriented
Enjoys being with others as part of a group or team.
Thinking Styles
Challenger
Queries, tests information/beliefs and provokes thought.
Conscientious
Demonstrates a sense of right and wrong and a personal obligation to do the right thing.
Holistic thinker
Considers issues/situations as a whole rather than analysing or dissecting the parts.
Well organised
Controls tasks in a well thought out and critical manner.